About
Want to know us better?
The CERN Canoe and Kayak club is a volunteer-run organization affiliated with the physics laboratory CERN (the home of the Large Hadron Collider) and the French Federation of Canoeing and Kayaking.
Who can join?
Our club is open to everyone; you do not need an affiliation with CERN to join. (Though we're always happy to chat about dark matter and Higgs bosons if you're interested!)
You do not need prior experience for our beginner trips, but you should be comfortable in water.
The primary languages are English and French, but our members also speak German, Italian, Russian, Polish, Spanish, Norwegian and Czech.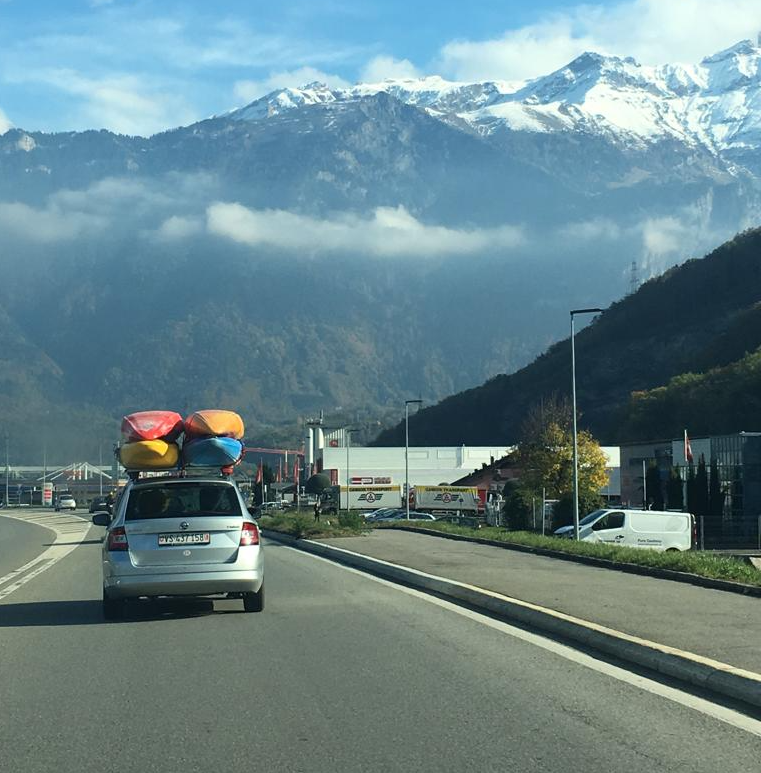 How to paddle with us
Trips are announced on our club's calendar. Click on the trip and follow the instructions to subscribe.
Feeling lazy? Sign up for our email listservs to be automatically notified of upcoming trips related to your interests (beginner, flat water, whitewater and/or dragon boating.) Follow the instructions on join.
We meet at the CERN boat house, located in the small parking lot next to CERN Entrance A. We paddle after work, over lunch and on weekends.
Trips are free to members and 15 euros for non-members. (Limited to 3 trial trips for non-members.)
First time paddling with us? Drop us an email so that we can learn more about you and your level.
Our Boat House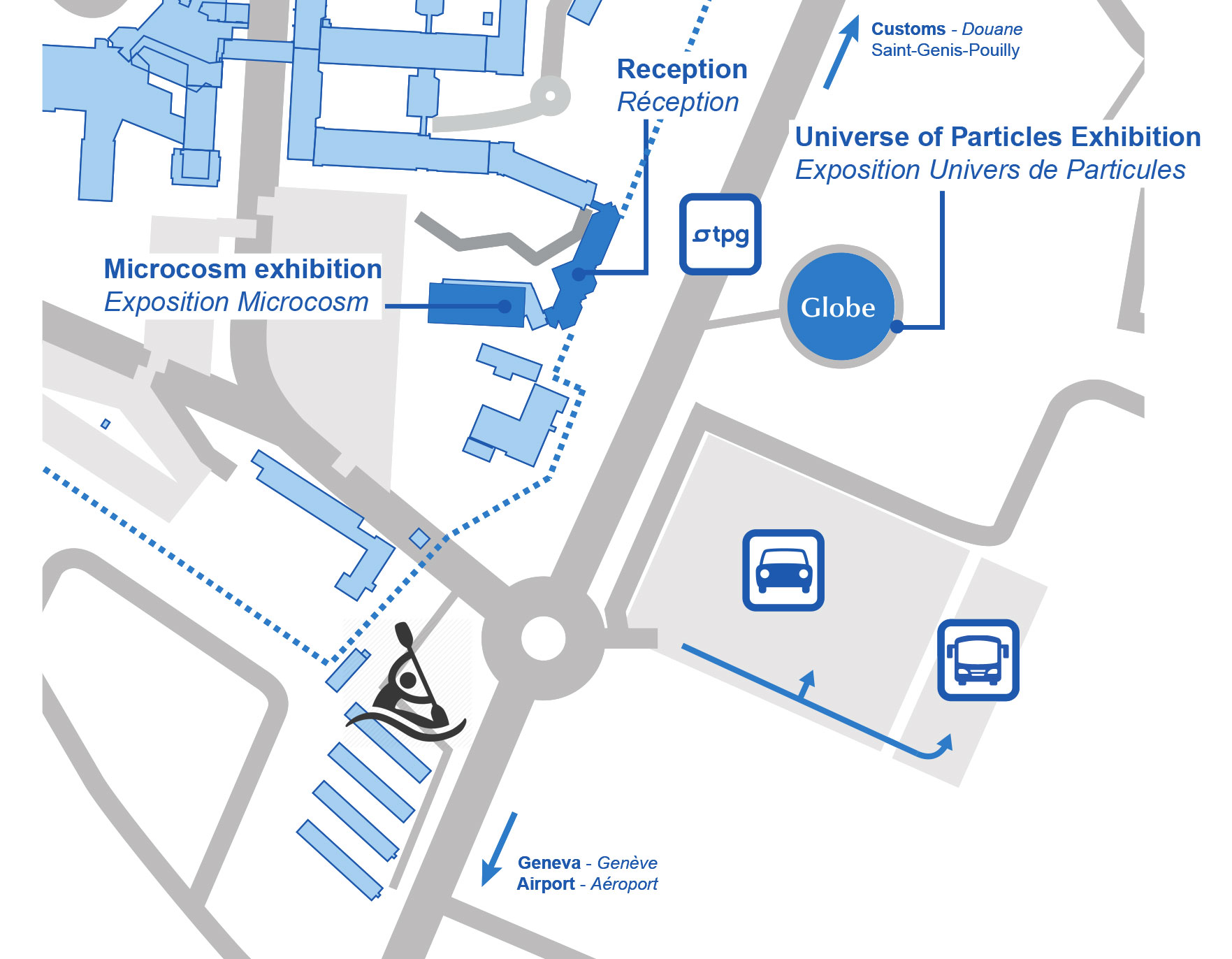 Our boat house is located in the small parking to the left of CERN Entrance A. You do not need a CERN badge to enter the club parking.
We have kayaks and canoes for beginners, flat water and whitewater:
20 beginner kayaks, 10 whitewater kayaks
5 flat water racing kayaks, 10 speciality canoes and kayaks
2 paddle boards, 1 inflatable kayak
Our Dragon boat is stored directly at the practice site on Lake Divonne (~25 minutes from CERN.)
Other gear includes a selection of paddles, buoyancy aids, spray decks, helmets and a limited selection of wetsuits.
Membership
Annual club membership for adults is 150 Euros. This covers the cost of insurance, equipment and upkeep. Visit join to learn about youth and seasonal reductions.
Members can subscribe to any trip offered by the club within their skill level. Our trips are organized by volunteer instructors.
Experienced members can plan and announce their own outings using club resources, such as club gear and the club van with prior approval.
Members can also borrow club boats and gear for private trips with prior approval from the club.
Want to try before you buy? You can come on a club outing as a non-member for 15 Euros.
Instruction
Our volunteers offer instruction during beginner outings and rolling sessions. We also help paddlers as they start whitewater and will chase you and your boat when you swim. We will help you learn:
Basic paddling techniques
Whitewater safety
Eskimo rolling
Ferrying and catching eddies
Surfing
While we have many talented members in our club, we are not a guide service and every instructor is a volunteer. The regularity of trips and outings varies with our availability.
If you are looking for a more formal training, we organize a 5-week kayaking course with a professional instructor in the late spring. This course is designed to teach you the basics and get you ready for whitewater.
Already in another club?
We regularly partner with the Geneva, Annemasse and Lausanne kayak clubs.
If you're already in a kayak club and looking to expand your network, feel free to reach out. We're always happy to expand our boating community!